Things to Do and See on Pine Island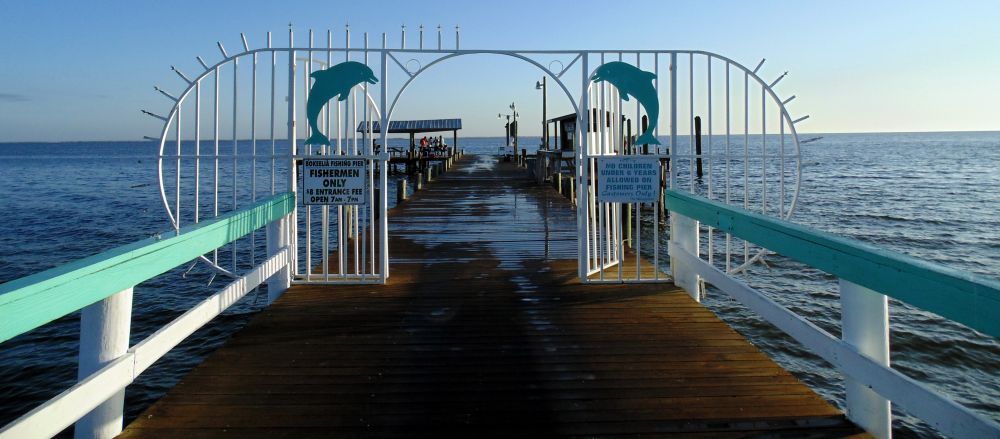 Don't miss these fun places to visit and things to do when visiting Pine Island, Florida!
Bokeelia
The Bokeelia fishing pier has incredible vistas over Charlotte Harbor, you can fish all day for $8, www.bokeeliafishingpier.com. Pine Island Tropical Fruit market at Ficus Tree Drive offers fresh local fruit, produce and tropic plants, www.fruitscapesllc.com. Four Winds Marina rents boats and is the home to the water front restaurant The Lazy Flamingo, best fish sandwiches on the island. Tropic Star Cruises, www.tropicstaradventures.com, has daily ferry service to the outer islands of Cabbage Key and pristine white sand beaches of Cayo Costa State Park.
Pineland
In the northwest corner of Pine Island, Pineland has a great kayak/paddle board launch and pier on Waterfront Drive. Pineland Marina has a ships store and boat ramp. Don't miss historic Tarpon Lodge, www.tarponlodge.com, for the best views and finest water front dining on Pine Island. Sixty acre Randell Research Center is an archeological site that was once home to the Calusa Indian tribe. A stroll along at 1.5 mile path allows a glimpse into their world. Pineland is also home to Pine Island's only golf course, Alden Pines, www.aldenpinesgolf.com.
Pine Island Center
Pine Island Center is the geographic heart of the island, home to the Pine Island library, Phillips Park with free tennis courts, ballfields and a playground, and the Pine Island Community Pool. Don't miss taking a trip back in time at the Pine Island history museum, www.museumoftheislands.com, next to the Pine Island Community Pool and Library.
Matlacha
Matlacha, the small island leading to Pine Island proper, is the gateway to Pine Island. Famous for the Matlacha Bridge, art galleries and some fun bars and restaurants. Home to 5 acre Matlacha Park with a fishing pier, boat ramp, kayak launch, basketball courts, playground and picnic pavilions. You can rent kayaks or paddleboards at Gulf Coast Kayaks: www.gulfcoastkayak.com
Saint James City
Pine Island's largest community, Saint James City has several water front restaurants with music and outdoor seating, Monroe Canal Marina has boat rentals and a boat ramp, and there are several parks with hundreds of acres of conservation land with walking trails. At the end of Tropical Lane there is a county park with a small beach and picnic tables, where you can also launch a paddle board or kayak.
For more info, contact me, Erika Foye at erikafoye@embarqmail.com, phone 239-560-8514